Woven Blocks
American Friction's oilfield woven brake blocks have the highest-quality yarns and resins available. We are so confident in the ability of our blocks to perform well that we will refund your money on that set if you can document that our blocks did not perform as well as blocks from our competitors that you used previously.. Can anyone else make this claim?
JC40, JC60, NOV 1000UE and NOV 1500UE rigs
We now offer replacement Brake Blocks (with metric bolts/screws) for Chinese JC40, JC60, NOV 1000UE and NOV 1500UE rigs. We guarantee our blocks to perform better than and be superior to OEM. We also have American made Brake Band replacements coming soon!
Molded/Hard Blocks
American Friction supplies an extremely high-quality, low-abrasion, long-wearing, and semi-flexible molded block (wiper/hard block). We will ship the exact configuration you require (molded vs woven per band) or we will install and/or ship our recommended and proven woven/hard block configuration.
With inventory at our three stocking warehouses and our many distributors, both molded and woven brake blocks are always on hand for immediate local delivery to your rig. Call or e-mail for the location of your nearest American Friction warehouse or distributor.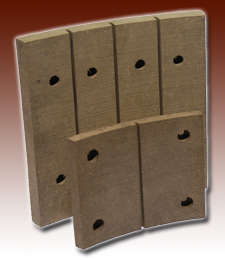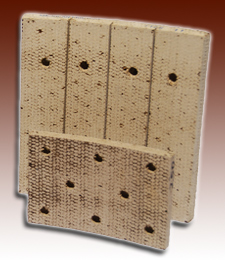 Superior Raw Materials – Proven Results – Superior Heat Resistance – "Glaze Free"
Direct Replacement for Standco Red Bull Lining & Blocks